Papers that are intended to be presented during POSTER SESSION have to be prepared by the author/s as a poster with relevant charts, drawings, photos, etc in color (or black and white) in format A1.
Please read Poster Presentations Guidelines / Helpful Downloads!

First, the title of an effective poster should quickly orient the audience.
Second, the poster should quickly orient the audience to the subject and purpose.
Third, you should design the individual sections of a poster so that they can be quickly read.
Fourth, the specific sections such as the results should be easy to locate on the poster.
SIZE
The poster material should be prepared in size A1 (Layout PORTRAIT) 
TITLE
Each poster title must be written on top (in bold, capital letters) including the names of the authors and their titles and institutions - all centered
CHARTS
Drawings, photos, and lettering should be large and clear enough so that the poster is readable from a distance of 1 or 2 m.
COLORS
Do not use a paper background and other
dark-colored

watermarks! It would make your poster less readable.
---
Helpful Downloads
Remark:
Authors are responsible for printing and bringing the poster a day before the respective to the program day and hour. You are also responsible to put your materials at the appropriate panel in accordance with the program schedule, 10 minutes before the beginning of your poster session. There will be a poster chairman who will observe the correct exposure of the posters in accordance to the conference programme.
>>> For your convenience, there is an option the Organizing Team to PRINT (A1, 4x4),
CARRY the poster material instead of you and EXPOSE it regarding the programme.
DEADLINE for submitting your poster material - 3 weeks before the start of the event!
>>> You could also ask us to print your poster AT THE VENUE
/just inform us a day before your presentation!/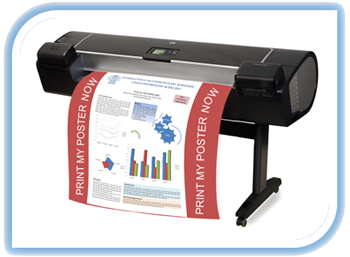 PRINT MY POSTER NOW!
If you feel interested in one of these opportunities, please CHECK this option while submitting your paper online at the MY ARTICLES section or contact us This email address is being protected from spambots. You need JavaScript enabled to view it..