There are many different databases, that provide citation metrics, based on the number of citations in the documents, however the most important for all the researchers are three major sources of bibliometric content - Scopus, Web of Science, and Google Scholar. But, of course, there are other important databases as ProQuest, EBSCO (Academic Search Complete), Crossref and RSCI (RINC), where you could find your citations and other details. More information regarding the way of measurements and impact factor calculation you could read here.
After every SGEM Conference, we are working hard to prepare the Proceedings together with other related files (in the needed formats) for sending to the scientific databases. The entire process combines 3 main steps:
To prepare all the Proceedings in the needed formats, incl. BibTex and XML formats, article metadata and PDF versions;
To generate, register and activate DOI for each paper;
To send the Conference proceedings and all required additional files for indexations to the scientific databases for evaluation and indexation.
The timeline - between 2 and 4 months after the events, depending of the number of the accepted papers. However, how quickly the Conference proceedings will be available in the scientific databases is up to every database. There are providers with 2 -3 months process, there are others with an evaluation process between one and two years. Everything depends on the scientific database and the number of accepted after the peer review process papers. Have in mind, that we couldn't speed the process of indexations.
Every year, in the post-conference period, the SGEM Conference Proceedings are sent for indexation in the most important citation and abstracting databases:
SCOPUS & Engineering Village/Ei Compendex - ELSEVIER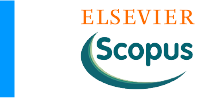 SCOPUS is one of the largest abstracts and citation databases of peer-reviewed literature and quality web sources with smart tools to track, analyze and visualize research.
Ei Compendex part of Engineering Village Databases) is the broadest and most complete engineering literature database available in the world with over 22 million indexed records from 77 countries across 190 engineering disciplines. Every record is carefully selected and indexed using the Engineering Index Thesaurus, so engineers can be confident information is relevant, complete, accurate and of high quality.
5 533 SGEM papers are indexed in this distinguished scientific database - since 2005 and onward.

For more information about Scopus please visit www.info.scopus.com
Web of Science - CLARIVATE ANALITYCS

(former Thomson Reuters)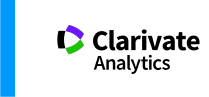 Multidisciplinary database for abstracts and citations, the oldest and the most frequently used, Web of Science (WoS)is a combination of six scientific databases. Here you could find an unrivalled breadth of world-class research literature linked to a rigorously selected core of journals and proceedings and citation connections.
The WoS database, where we send for evaluation and indexation the papers - Conference Proceedings Citation Index (CPCI) provides access to worldwide Conference Proceedings and their impact on global research, including cited reference searching to track the emerging ideas and the new research beyond what is covered in the scientific journals.
All GeoConference Proceedings since 2008: 7849 papers in total, are evaluated and indexed in the most important CPCI WoS database. Paper from 2017 and 2018 years is in the process of evaluation and indexation.
More About Web of Science
EBSCO Academic Search Complete (ASC) database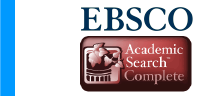 EBSCO is one of the leading online full-text databases, with access to full-text papers from peer-reviewed journals and proceedings, published by many of the world's most prestigious publishers. This database is a leading resource for scholarly research. It supports high-level research in the key areas of academic study by providing journals, proceedings, periodicals, reports, books, and more.
All GeoConference Proceedings since 2011 and onward are available through the EBSCO Academic Search Complete database.
SGEM Publisher is a licensed partner of EBSCO databases since 2011 year;
ProQuest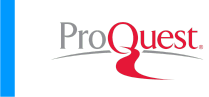 ProQuest Science Database is a growing resource of 7.3 million full text articles from over 1,600 sources. In full-text format, researchers have access to all the charts, diagrams, graphs, tables, photos, and other graphical elements so vital to scientific and engineering literature.
All GeoConference Proceedings, since 2012 and onward are available through the ProQuest database.
SGEM Publisher is a licensed partner of ProQuest databases since 2012 year;
Google Scholar Citations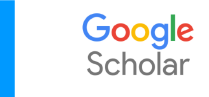 Google Scholar Citations index includes most peer-reviewed online academic journals and conference proceedings, theses and dissertations, preprints, abstracts, technical reports, and other scholarly literature of Europe and America's largest scholarly publishers. Researchers estimated it to contain roughly 160 million documents. Here you could measure your research impact, citations, and h-index.
All GeoConference Proceedings since 2001 are indexed in this important database.
Crossref Database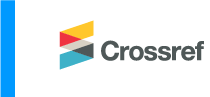 This database is a citation-linking network, that covers over 67 million journal and proceedings papers and other content items (books chapters, data, theses, technical reports) from thousands of scholarly and professional publishers all over the world. Crossref is the only database that provided a citation linking backbone for all scholarly information in electronic form. The result - is an efficient, scalable linking system through which every researcher can click on a reference citation in a Journal or in a Proceedings and access the cited article. Here you could measure your citations.
All GeoConference Proceedings and papers from 2001 onward have active DOI and are indexed in this database;
For detailed information visit Crossref.org
Russian Scientific Citation Index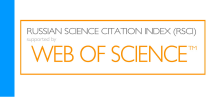 Russian Scientific Citation Index (RSCI or RINC, connected with Web of Science Clarivate Analytics). This research database hosts over 6 million publications of Russian authors as well as information on quoting these publications from more than 3000 Russian and world journals and proceedings. It is designed not only for operational support of research activities by up-to-date reference and bibliographic information but also it is a powerful tool allowing for assessing the effectiveness and efficiency of research organizations, scholars, the level of academic journals, etc.
All GeoConference Proceedings since 2001 onward are in the technical process of importing in RSCI.
More Information HERE
British Library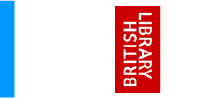 The British Library is the national library of the United Kingdom and the largest national library in the world by the number of items cataloged. It is estimated to contain 150–200 million items from many countries. The British Library is a major research library, with items in many languages and in many formats, both print and digital: books, manuscripts, journals, proceedings, databases, etc.
It is a tradition to send every year complimentary copies from the SGEM Conference Proceedings (+ CD version) to the British Library, in order to be listed in their bibliographic database.
Mendeley abstracting – ELSEVIER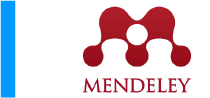 Mendeley is a platform for researchers to organize, collaborate, and discover research. It is essentially a reference management tool combined with an online social network that allows it to be a collaboration and discovery platform for researchers. The social network is a searchable database of over 570 million crowd-sourced documents, with real-time usage data and over 2.6 million users.
All GeoConference Proceedings since 2001 to 2017 are indexed in Mendeley. Papers from 2018 are under the process of importing.